Guyana
Located on the East Coast of the Demerara River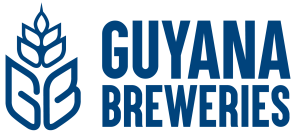 Guyana Breweries Inc (GBI) is the most recent addition to CARIB Brewery's sales and distribution network, having been established on August 1, 2021.
Built on our commitment to offer the highest standard of service and an exciting portfolio of products, GBI is singularly focused on the sale and marketing of the CARIB Brewery range of high-quality products which includes Carib, Stag and 592 Lager Beer, Mackeson and Royal Extra Stout, Caribe Tropical Hard Cider together with a low and no alcohol portfolio of Carib Shandy, Carib Malta, Smalta and Ginseng Up.
Our company's goal is to build a team that will best represent that commitment to high service standards and quality while creating unique retail experiences for both our customers and consumers alike. Investment in the training and development of our team along with world-class systems and infrastructure will be the hallmark of our company's success in the future.
GBI services a wide network of wholesale and retail establishments throughout Guyana including but not limited to traditional Supermarkets, Groceries, Mini Marts, Restaurants, Nightclubs and Hotels.
Our #1 priority is to provide world-class brands and customer service while actively partnering and engaging with the communities in which we operate.
We are here to serve you!