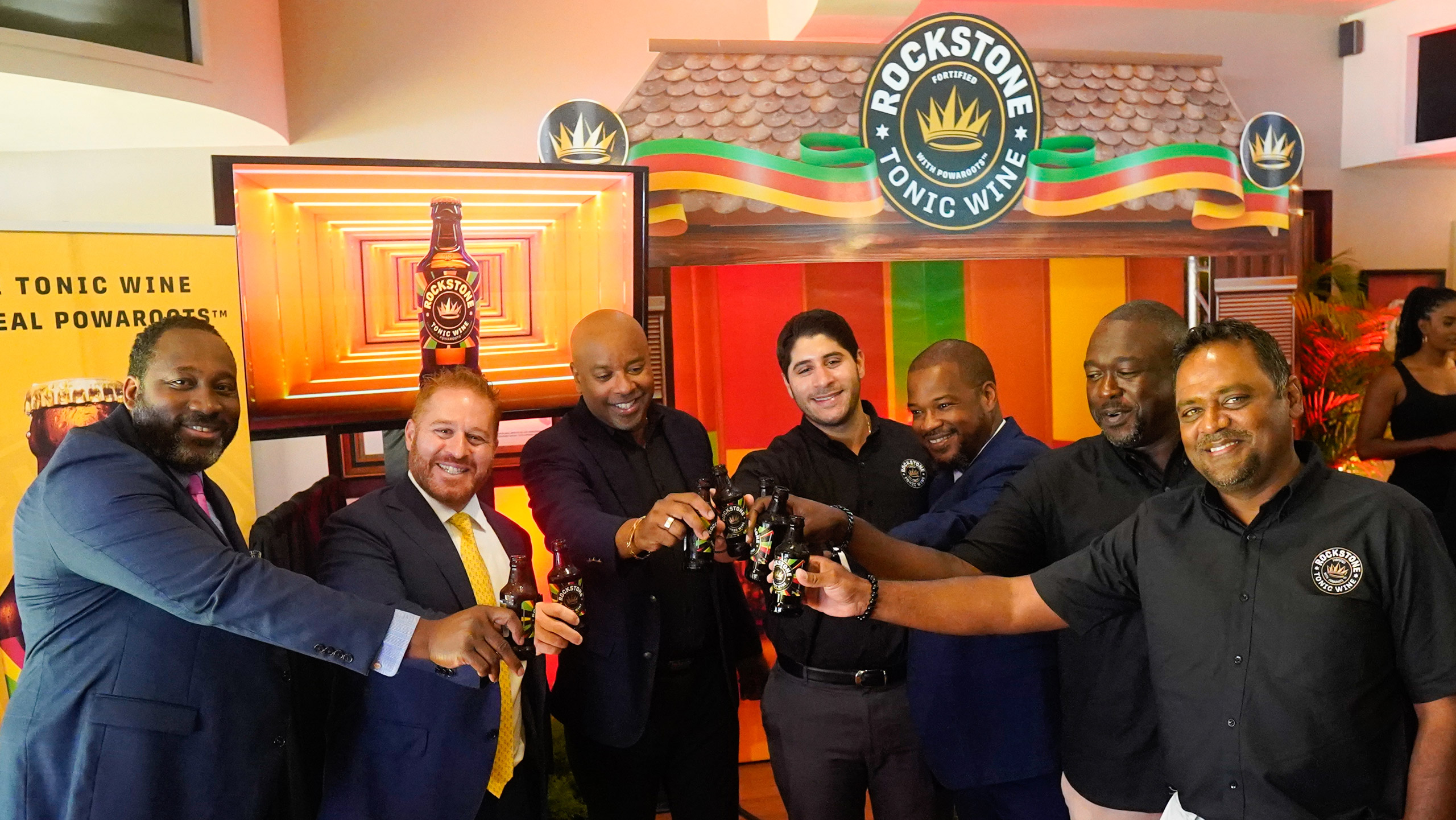 18 August 2022
Rockstone® Tonic Wine by CARIB Brewery brings touch of class to dynamic category
CARIB Brewery is shaking up its prestigious beverage portfolio with the unveiling of Rockstone, its new tonic wine. This latest offering is a ready-to-drink fortified alcoholic beverage, loaded with vitamins and its signature Powaroots ™. Powaroots ™ includes a blend of natural root extracts such as maca root, bois bande, sarsaparilla bark, horny goat weed, iron and vitamins.
Rockstone, which has a taste profile that includes a bold taste with a natural flavour, can be enjoyed straight out the bottle, as a booster, revitaliser and thirst quencher or even as a chaser. This gluten-free 12% ABV tonic wine is packaged in 200ml proprietary bottles and is available in sleek 4-packs and 24 pack cartons.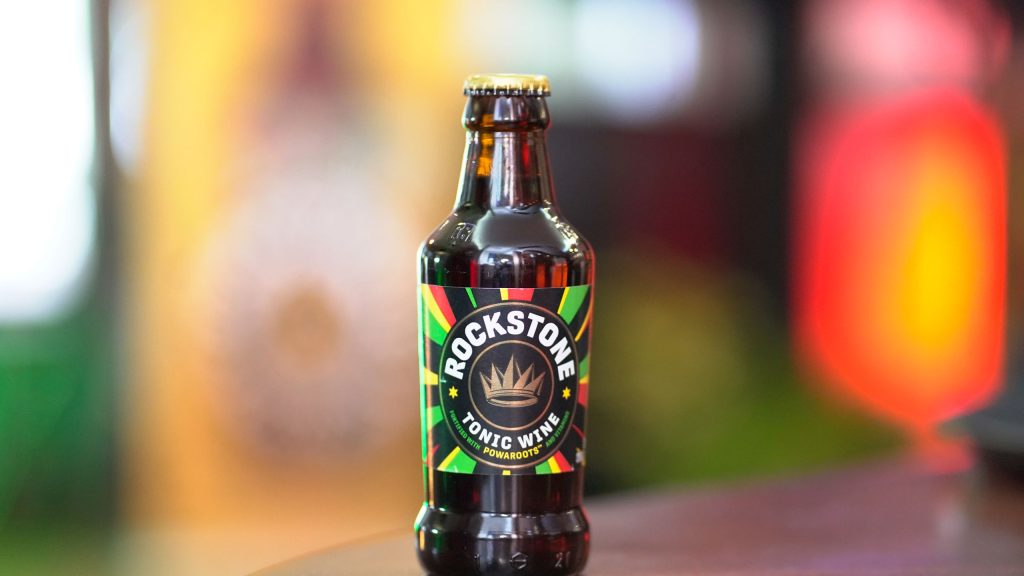 With its tagline "Reach for the Longtime", Rockstone's ingredients give consumers the stamina to make time feel longer, journeying to a place where time has no meaning – the 'Longtime'. The tonic wine which is brewed by CARIB Brewery St. Kitts & Nevis, is already receiving rave reviews from consumers in St. Kitts & Nevis and Grenada and to date, the reception in Trinidad and Tobago has been just as positive.
CARIB Brewery's Category Manager of beers and ciders, Antron Forte stated, "We appreciate the loyalty and enthusiasm of our consumers who have made our brands iconic and an integral part of the Caribbean and now the wider world. While the last two years have been challenging operating during the pandemic, we have persevered and found new ways to innovate within a changing environment and evolving consumer preferences and expectations. The pace of innovation at CARIB Brewery in both our alcoholic and non-alcoholic categories is going to astound consumers."
The playbook for future CARIB Brewery offerings sees the company angling to reach new audiences with diverse interests. Consumers can expect more innovation from CARIB Brewery and a continuation of the great quality that comes with every beverage that it produces.