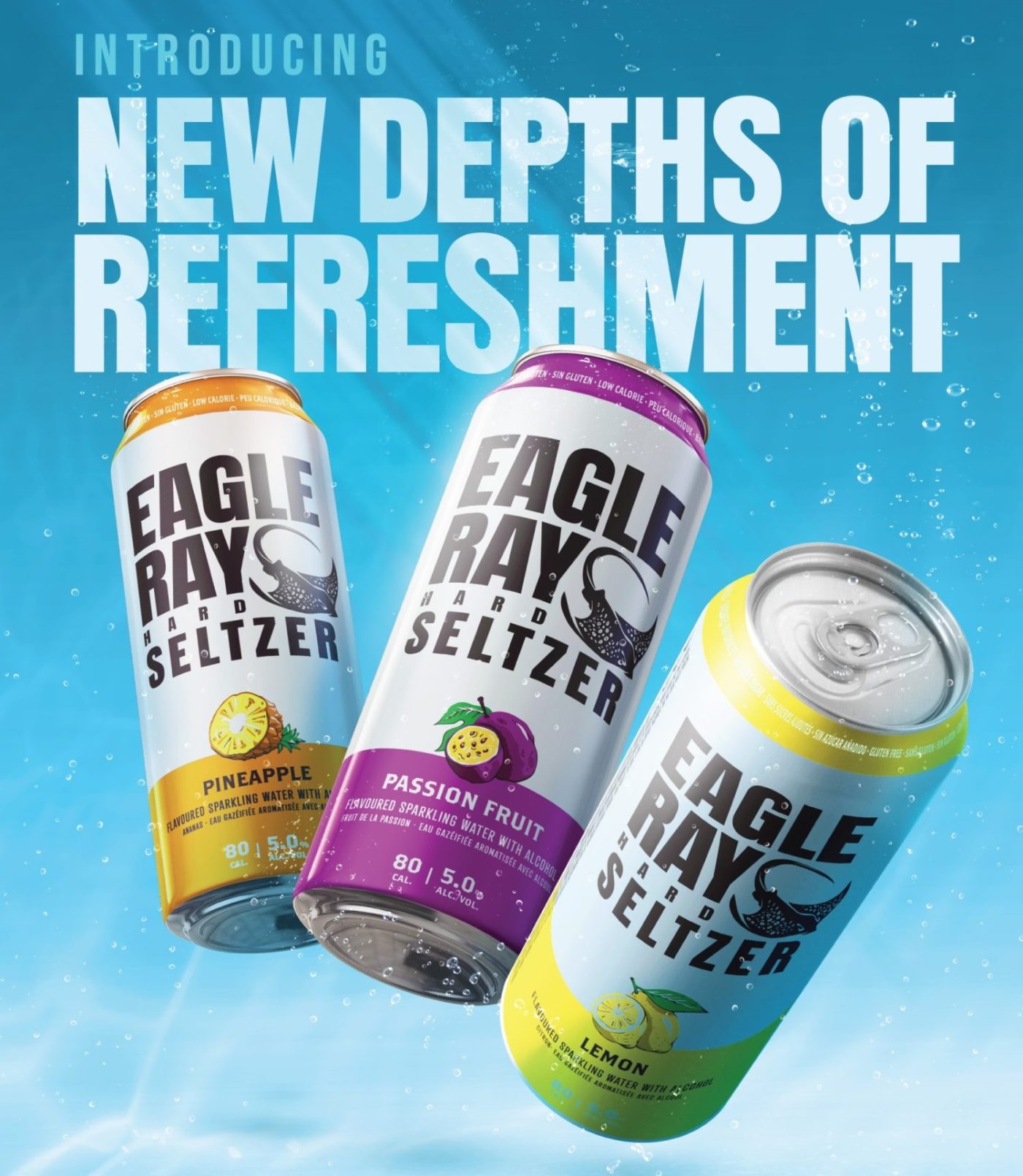 04 October 2022
CARIB Brewery goes beyond beer with Eagle Ray Hard Seltzer
CARIB Brewery is going beyond beer and has entered the fast-growing hard seltzer market, with the launch of its latest product offering Eagle Ray Hard Seltzer. With the addition of Rockstone Tonic Wine in August 2022, the 'beyond beer' category at the Brewery is quickly expanding!
Eagle Ray Hard Seltzer is a gluten-free ready-to-drink beverage that comes in three all-natural fruit flavours; lemon, passion fruit and pineapple, with no added sugar. It is packaged in slim 295ml cans and contains only 80 calories, with 5% ABV. Dubbed as one of the fastest growing beverage categories in North America, hard seltzer can be described as a blend of carbonated water combined with alcohol and all-natural fruit flavouring. The thirst for seltzers is aligned with evolving consumer tastes toward lighter and healthier beverages, especially among the health conscious, millennials, GenZs and those who desire a delicious and refreshing alcoholic beverage.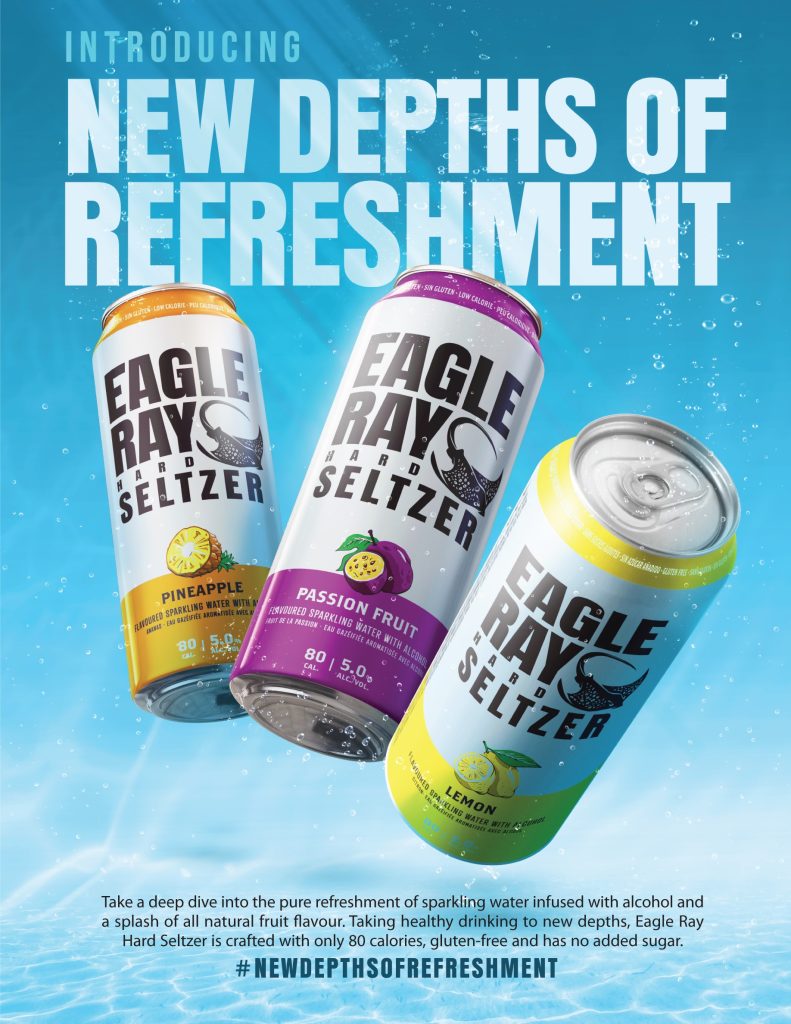 CARIB Brewery's Category Manager of beers and ciders, Antron Forte stated, "We continue to innovate and differentiate ourselves with our beverage portfolio. With the launch of Eagle Ray Hard Seltzer, we are offering something that is noticeably different, while still offering refreshment that consumers rely on and expect from other Seltzer brands currently in the market. With its tagline 'New Depths of Refreshment', Eagle Ray Hard Seltzer will certainly create excitement from our consumers with its unique flavour profiles."
In expanding beyond beer, the Brewery considers itself a beverage company and not solely a brewer, offering consumers more options to cater to evolving tastes and lifestyles. Consumers can expect more innovation from CARIB Brewery and a continuation of the great quality that comes with every beverage that it produces.